Buy Websites and Web Hosting in Pakistan
We are a one-window provider for all online needs. For 22 years, creativeon has been helping Pakistani businesses thrive
Shared, WP & Dedicated Hosting
We offer features and specifications that make us one of the best service providers in Pakistan. Whether you are looking for simple shared hosting, wordpress or woo commerce, or a powerful dedicated server, you will find our specifications better than competitor
Unlock boundless possibilities while staying within your budget. Choose from our range of shared hosting packages tailored to meet the unique requirements of individuals, startups and businesses alike.
Popular
Perfect for WordPress websites
Achieve web and WordPress success with our secure, precisely configured hosting packages offering unlimited space, auto updates, and the added benefits of LiteSpeed Web Server and LSCache.
Perfect for large-scale projects
Elevate your online presence and focus on what's truly important with our secure managed cloud hosting, featuring dedicated resources and daily backups for ultimate performance and peace of mind.
Build your project your way
For those seeking root-level access and full control, our VPS hosting plans and Dedicated Servers offer the ideal solution, complete with free server-level management for Cpanel servers and instant activation.
We Serve Pakistan's Big Names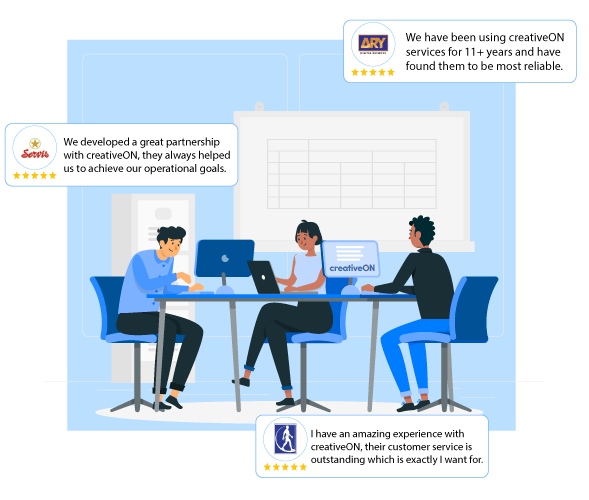 Our Customers are our Asset
creativeON clients include bloggers, designers, developers, entrepreneurs, students and established businesses across the globe.
Our website hosting customers include big names from Lahore, Karachi, Islamabad, Peshawar, and Quetta along with small businesses from other cities of Pakistan.
As a domain name and web hosting provider, we deliver reliable & professional services to clients. As they are our most valuable business assets.
Web Hosting Services for all Web Needs
In this competitive world of hosting providers, over 18 years of existence and advancement it's substantial evidence of our exceptional services.
We are one of the oldest web hosting companies in Pakistan. We always manage to grow our services and adapt technology to keep pace with modern world.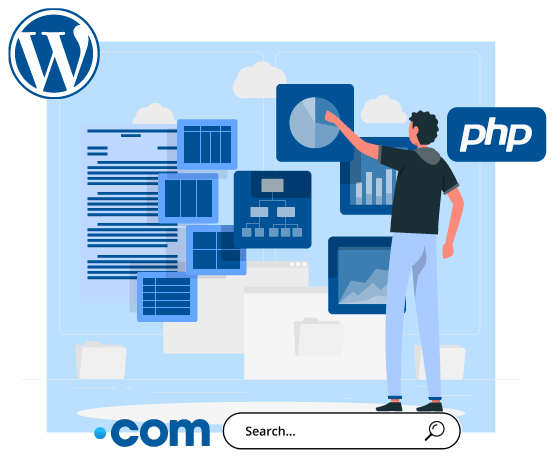 Real Feedback from Real Customers
We have been using their services for 11+ years and have found them to be most reliable. Their technical and billing support staff are very professional and respond on time and are very cooperative. Highly recommended




We developed a great partnership with CreativeON over past few years, Their dedication to work always inspired us and helped to achieve operational goal we need. We appreciate their attention to detail and customer centric approach.




I have an amazing experience with CreativeON. The customer service is outstanding, which is exactly what I want for.
I am so pleased with the service I received from CreativeON. They are above and beyond to help me find the perfect solution.




"CreativeON's managed dedicated server has been exceptional for our website. Their service is top-notch, and their support team is always helpful. We highly recommend CreativeON for reliable web hosting services."




Ghani Glass has relied on creativeON for web hosting and email services for almost a decade, and is very satisfied with their performance. creativeON has consistently provided excellent support and services for Ghani Glass's various business projects.




If you're looking for a reliable and affordable web hosting provider, look no further than CreativeOn. Their services are top-notch, and they have a reputation for excellence in the industry. One of the standout features of CreativeOn is their commitment to customer support. Overall, I highly recommend CreativeOn to anyone looking for a reliable and affordable web hosting provider
Get unlimited, unmatched support 24/7.