RESELLER HOSTING IN PAKISTAN
Reseller Hosting means a hosting service where you, the reseller, buy from us with more control, and then can rent out your service to your customers (as you are running the server) to gain profit. These web hosting services include bandwidth, CPU, disk space, RAM, that you allocate to your customer according to your own packages. Reseller Hosting Plans are suitable for software houses, freelancers, and people running many websites simultaneously. creativeON has devised plans to help you create your client's packages (through WHM on Linux and Plesk on Windows). You can also compose them with WHMCS to automatically create domains when receiving orders.
Low-Cost Reseller Hosting
creativeON Reseller Hosting program aims to help its developers and freelancers, and hosting startups grow their business by integrating hosting and domain reseller with full control. Learn how you kick-start your reselling business with minimum effort and investment. Let's get started!
At CreativeON, we go above and beyond to provide our clients with unbeatable features and free bonuses.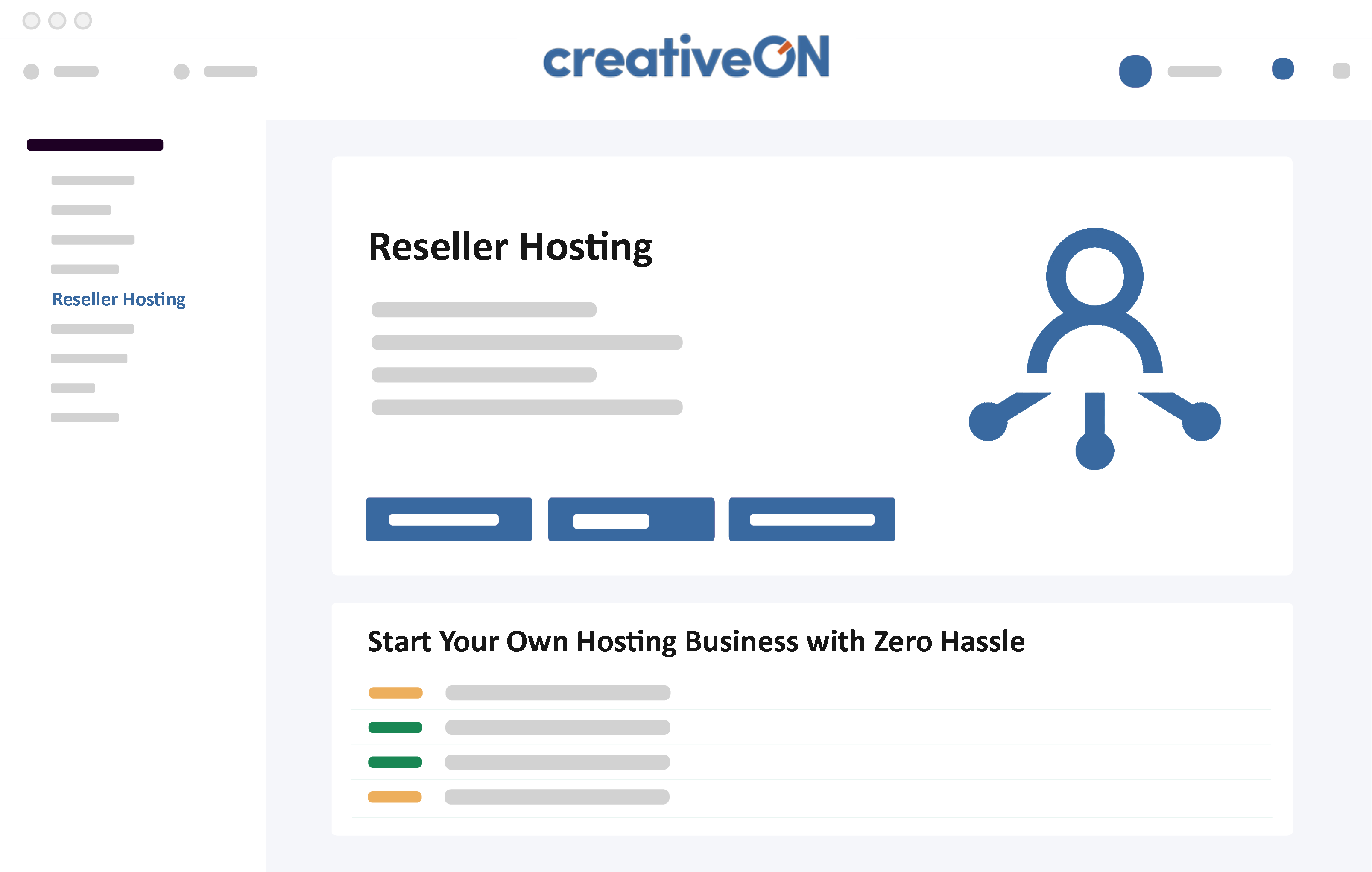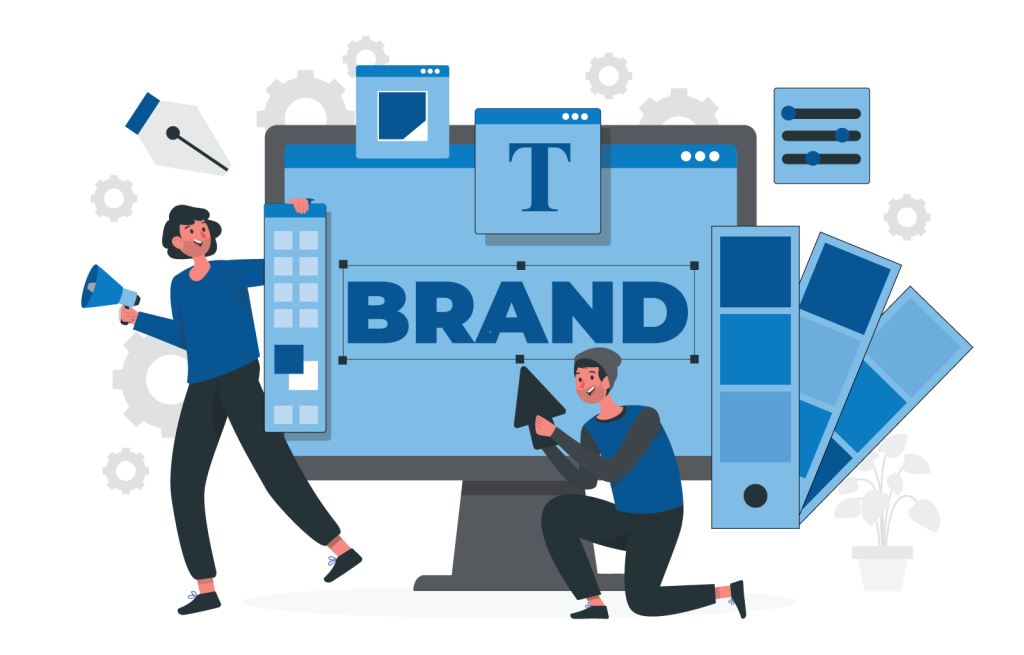 Search no further! Our reseller packages give you ultimate control by delivering first-class branding services with many features. You will be able to provide exactly the same services as us and have your own customers.
Reseller Hosting Features
Whether you go for our Startup, Professional or Business, few features come with every one of them.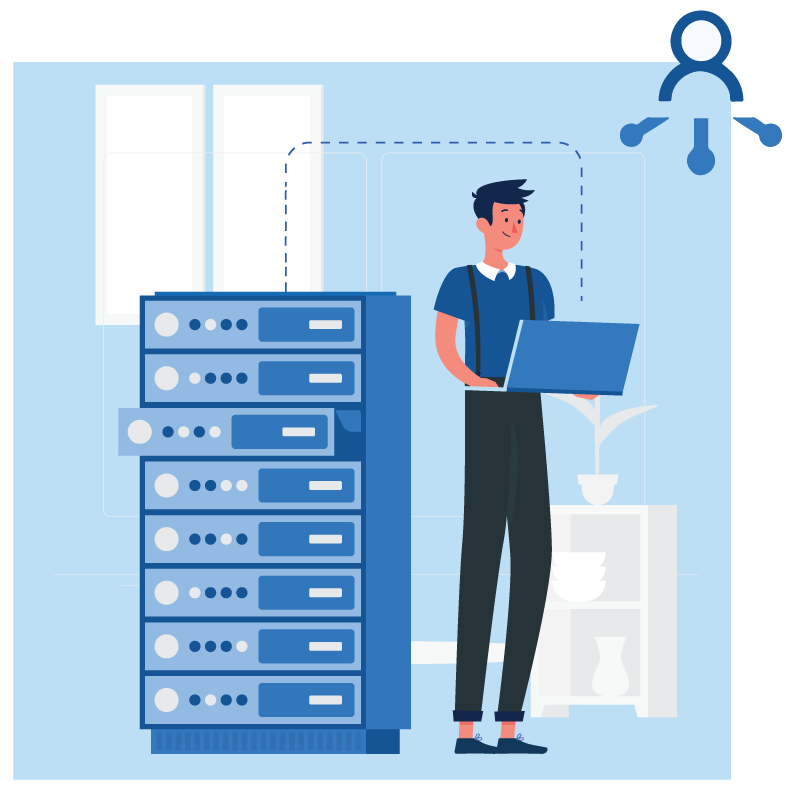 Unlimited Reseller hosting features.
With our reseller hosting plan, you can enjoy unlimited addon domains, emails, databases, and SSL certificates for your websites. You don't have to pay extra for these features, as they are included in your package free of cost. This means you can offer your clients more options and flexibility without breaking the bank
Free Domain Reseller For Life
With each reseller hosting account you can signup on our free domain reseller account for free, create client without any limitation and register unlimited domain from our 200+ TLD's
Start Your Own Hosting Business To Make Real Money
creativeON intends to help in establishing your own brand by providing you a chance to host your own clients through your brand name. We have created the reseller package to provide money-making opportunities with many add-ons that you will find exclusively in our packages. We have designed these packages as a part of our reseller program to help host startups from any part of Pakistan. From making a website to automating hosting creation, payment processing, and setting up domain reselling, you name it, and we have it!
We are proud to be the only Pakistani reseller web hosting service that will assist you in growing your hosting business by integrating domain hosting resellers with full control over the resource allocation. 
Following are some of the features of our affordable reseller web hosting services for you to seek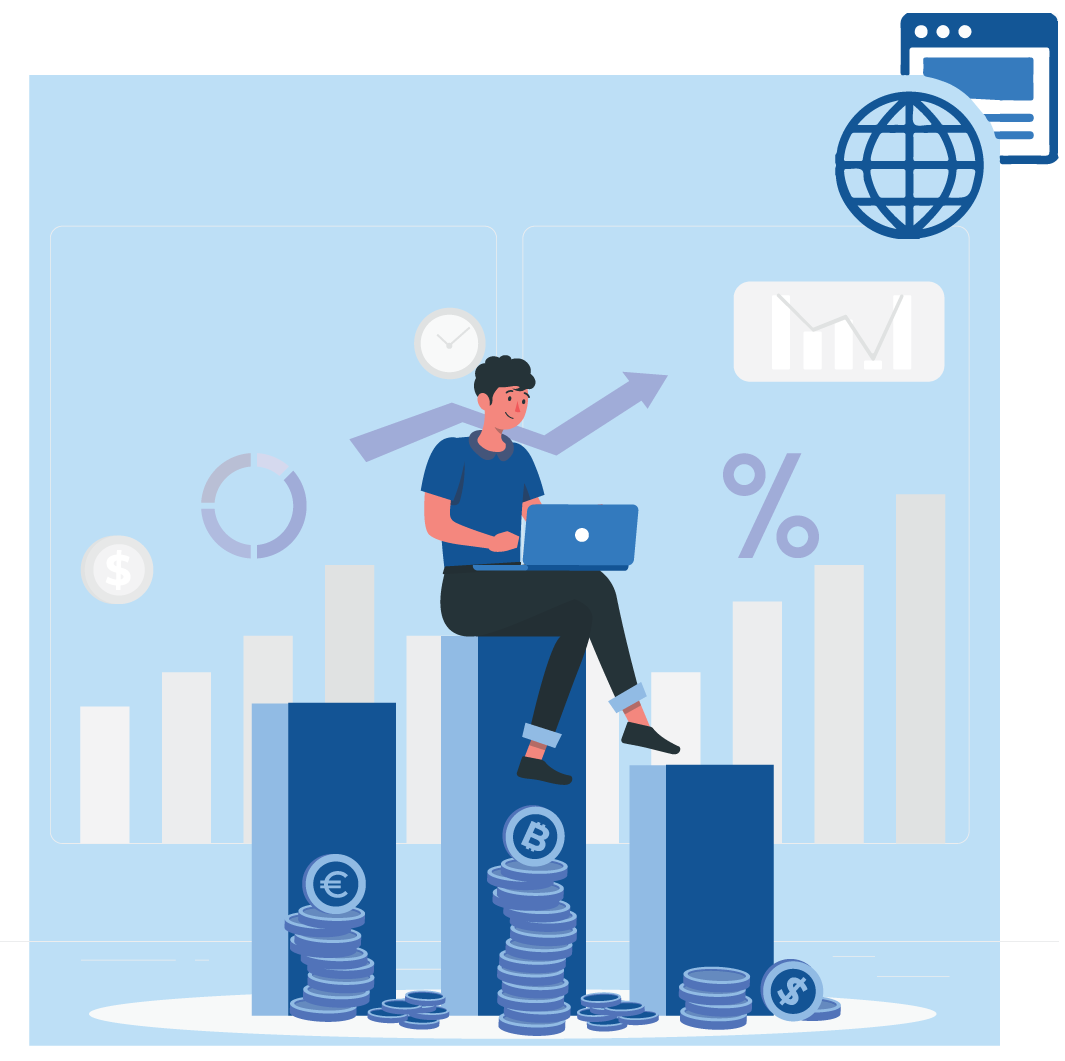 Frequently Asked Questions