A website can harbor many advantages for your business that you cannot fathom. Irrespective of the type of business you run, either eCommerce or through traditional means, you can double the success rate by just having an online presence. You can expand the area of advertisement through your website over the Internet. You can reach out to people from all around the world. Moreover, it has become a need of modern times. You can have many advantages from having a website. Now the question arises how much does it cost to create a website? A website, either for small or large-scale companies, requires certain features. These features and the website's security should not be compromised and handled by professionals. In Pakistan, many companies offer to do this task for you. They have different packages according to the needs of your website. Certain elements should be taken into consideration to make a good and user-friendly website, such as SSL Certification, Search Engine Optimization (SEO), Web hosting, etc. There are no fixed prices for these elements. Different companies offer different prices depending upon the type of website you want. A simple website comprising 4 to 5 pages can cost approximately PKR 20,000, whereas complex websites used for eCommerce purposes cost nearly PKR 2,00,000. So, let us discuss some main elements of a website and look at its cost.
Elements of a Website
Domain Name:

 This is your website's name, and you must register it to make it accessible to the audience. Having no domain is on the same lines as a person without a name! 

SSL Certification:

 is needed to secure your information and have end-to-end encryption.

Content Management System (CMS):

is software that helps the user to manage the website easily without the need of coding afresh. Though it is not essential, and a website can be built without it, it provides great help.

Web Hosting:

 means securing a storage space for your information. You need a place to secure your pictures, clients' data, etc. 

Web Design:

 the whole layout of your website, the content, the wireframing, etc. It plays a significant part in making the impression of your company on the client. So it has to be done by professionals. 

Content:

 is the information you put on your website to communicate with your audience. Because the customers can talk to you in person, the content needs to be strong, relevant, and easy to understand. 

Marketing:

 is a crucial element for promoting your business; for that, you can use your website to reach the far ends of the world, people from all corners, without demographic limitations.
Cost of Creating a Website
How you opt to create a website can be a major factor in determining the cost of creating a website. Following are the average price of different elements required in creating a website:
Domain:

 In Pakistan, on average, a domain costs around PKR 1,000 to PKR 1,200 per year.

SSL Certification: On average, it costs approximately PKR 2,500 to PKR 3,000 per year.
Web Hosting: On average, it costs nearly PKR 5,000 to PKR 6,000 per year.
Web Design: The web design cost depends on the website type. On average, if you want a simple website of 4 to 6 pages, the cost ranges between PKR 9,000 and PKR 15,000. On the other hand, if you want a complex website for eCommerce purposes, it will cost you around PKR 40,000 to PKR 70,000.
The total lies somewhere between PKR 20,000 and PKR 35,000 for a simple website and PKR 70,000 to PKR 1,00,000 for a complex website.
Ways To Design a Website
There are more than a couple of channels through which you can design your website. All these channels provide you with different packages, and you can select according to your budget. The following are ways:

Freelancers
You can outsource a freelancer to create your website. It is one of the reliable options, and you can build your website without having to take the burden of complex technicalities during the process. A freelancer can manage all these tasks and build a suitable website within your budget. There are many people in Pakistan offering this service. You can contact them online.
Developer Companies
Although it is the most expensive channel, these types of companies take all the burden from creating to launching a website that is worthwhile. They have a team of experts. Every person is a mastermind in their area of expertise. You can provide your input during the process and the company also stays in contact with you to come up with the best results possible. It is better to have professionals at your disposal to complete the process smoothly. Moreover, you do not have to worry about the complexities that come with it.
Website Builders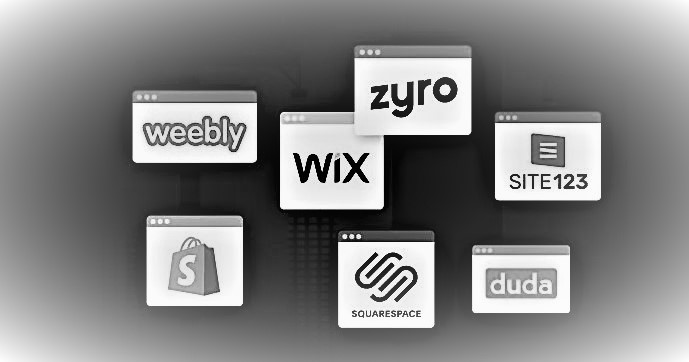 A website builder is a program that provides you with all the tools required to make a website. You can use this platform and put a website together. But a downside of this program is that it does not provide you with the expertise to handle the problems that may arise during the making. It also has limited functionality. But on the plus side, it is much easier to use and will not cost much.
Some people will like to take their shot at creating their website. , But you should have a piece of strong knowledge of coding, SEO, and mobile optimization, to name a few. Though, it is one of the cheapest options of all. There are no discouragements here, but if you are not a professional, you might leave this task up to professionals.
The website has many helpful features to organize your business and provides many advantages indubitably. But everything has a cost. In the case of a website, which is the backbone of your business nowadays, you should not try to find shortcuts to create it. The cheaper ways usually do not give out desirable outcomes. Therefore, it is in your best interest to hire a freelancer or a company professional. Check out their reviews and ratings online, and have a price comparison. Then, select the best available option. The investment on a website today will pay you back tomorrow!