Online presence for your business has become a necessity to become successful nowadays. Be it an eCommerce brand or any business with a physical presence; it is advisable to build a website to climb the ladder of success. It becomes easier for people to learn about you and your company from any part of the world. Having a website has many advantages. You can communicate with people who are otherwise out of reach. You can preach your plan to everyone, and it is accessible 24 by 7 to the audience. Let us see some advantages of having a website:
All-time availability
A website is an online platform that has no closing time. It stays open 24/7, which means that people can find you at any time of the day, from anywhere in the world. When the customers can access the website without coming out of their comfort zone serves as a plus point for your business.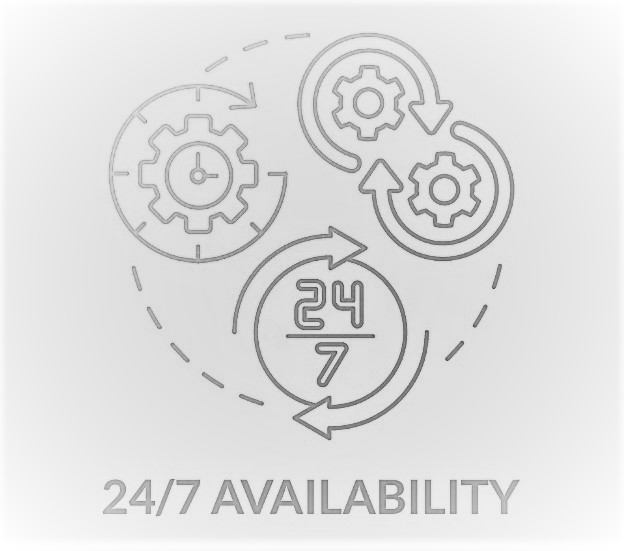 Easy communication
Websites have become an easy tool for communication between you and your customers. You can upload any information, and it will be available to the public all the time. Similarly, customers can ask questions or view the company's policies with a few clicks without walking out of their homes. For instance, if someone wants to know about the new brand deals of Sapphire, they do not have to walk to the store to fetch this piece of information. They can go to the Sapphire website and ask for the details online whenever they want. Hence, easy for both parties.
Trustability
It has become a criterion of trust for businesses to have an online presence nowadays. People are more trusting of companies that have a website. So it has become a compulsion to have an online presence to have a good reputation and trusting relationship with your clients. Since every business is shifting towards online spaces, having a website for your company is recommended and beneficial.
Advertisement
A website can be used as a medium for advertising your company and the venture related to it. You can reach out to people without any limitations on time and area and promote your business. Websites can bring potential customers to you as the platform is open every minute of the day. Google Ads and SEO are favorable methods of online advertisement. Customers can get information about your company and contact you through the same website. In addition to this, you can also use social media platforms for the promotion of your business. Hence, it is quite promising to have a website for your company.
Website as a Shop
It might sound weird if someone in the 18th century would have told his friend that he wanted to sell his products without seeing his customers in person. His friend would probably make fun of him if not consider him a lunatic. But this does not seem far-fetched when we see the world around us now. People run their businesses and sell goods without interacting with their customers in person. Website is one of the tools to carry out online selling smoothly.
Fewer Expenses
The time of eCommerce has begun, and it is booming at an epic speed because of the cut in expenses it offers. You do not have to create an entire office space or hire several people to work for you. You can start your business from home by creating a website and other social media pages to start selling your products. Less investment, more profit! 
Wide Accessibility
Having a brick-and-mortar shop constricts your sales within the confines of those walls. But the same is not true for online platforms. You can reach out to any person at any time and at any place. Limits do not apply to online spaces such as websites. As mentioned earlier, anyone can find and access your website over the Internet. This broadens your horizons and provides you with more customers, which is impossible if you stick to traditional business means.
Analytics
Websites provide the feature of analytic insights through which you can identify what type of people visit your website, how they find you, what they want, etc., so that you can adapt according to the demands and likes of your potential customers. You can also select what type of audience you want to target while promoting your business. This will help you boost your business among people suitable for your products and services. Knowing your audience is always the key to success.
Time Saver
Having a website saves you a lot of time you might not notice. The website is your digital showroom. It has all the information about your policies and working mode and the description of the products or services you offer. Customers can get all the information, and you do not have to repeat it to everyone who steps into your shop. You do not have to wait for them while they are deciding what to buy. You can also make a section of Frequently Asked Questions (FAQs) to inform your customers about some basic information that can be asked frequently. Thus, saving you time. All these tasks are done through the website with a few clicks. When you save time, you can do so much with it. As it is said, Time is Money!
Instant Customer Care Service
If the customer has any problem or receives a faulty product, they can communicate with you immediately. In the case of brick-and-mortar shops, customers had to take time out of their busy schedules, travel all the way to your shop, and then deliver their concerns to you. But websites have saved customers and business owners from this hassle. They can communicate with each other easily over the Internet. This leads to fast problem-solving. Hence, a bonus to both parties.
There is no debate over the benefits a website offers the owner. It opens more opportunities and provides more room for the growth of any business. It expands your access beyond the limits of geography and connects people from all over the world. It saves you time and money. It will not be false to say that having a website has become a necessity to prove your credibility to your customers. You have to roll with the changes that any society shows with time. And it might not necessarily be bad. Hence, make full use of all the benefits that a website offers and avail the chances that come with it.