How to Change Your cPanel Password
Changing the password of your cPanel is quite an easy task and could be done with just 1 or 2 clicks. Always make sure that you set an alphanumeric password with special characters. Don't keep one password for a very long period and keep on changing after some time.
Do not supply your password to anyone on the internet without confirming that who is on the other side.
Changing the cPanel Password.
1. Login into your cPanel.
2. At the top of the Control panel Click the icon " Change Password ".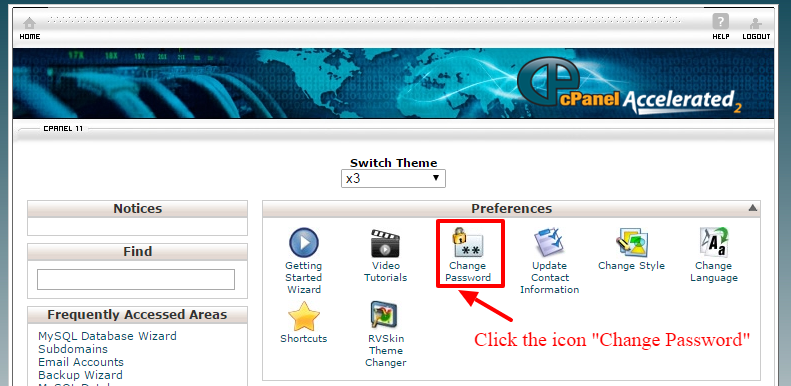 3. Enter the Old, Enter the new password, and enter the new password again for confirmation.
Don't write passwords paper instead you should memorize it, you should also not share your password on the internet with anyone without the confirmation that who is on the other side. You should not use your password on other computers.
4. You can also use Generate password tool to generate a strong password for you.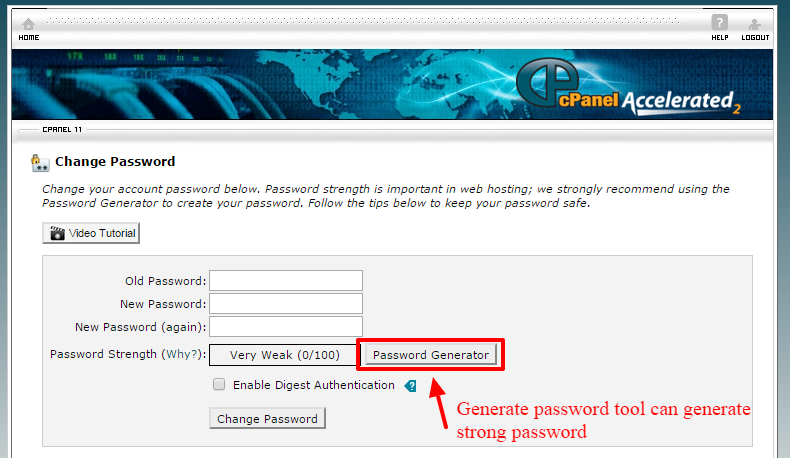 5. Click the "Change Password" button.
congratulation now you know how to change the cPanel password.
You can also check this video Tutorial for more easy understanding.