In this tutorial i am going to explain how to setup an addon domain in cpanel. Different hosting packages comes with different numbers of addon domain options. CreativeON your own web hosting company also offers different addon domain options in different packages.
In cPanel its very easy to setup addon domain and and could be done in just clicks.
What are Addon Domains.
Addon domain is new and unique website which is hosted on the same hosting you are using already. Addon domains are controlled from the same control panel, but a new ftp account is alloted. In order to add a addon domain in cpanel first the domain name should be registered and secondly name servers entries should be done.
How to Setup Addon Domain.
1. Login to your cpanel account.
2. Scroll to the domain section and click on the icon "Addon Domains".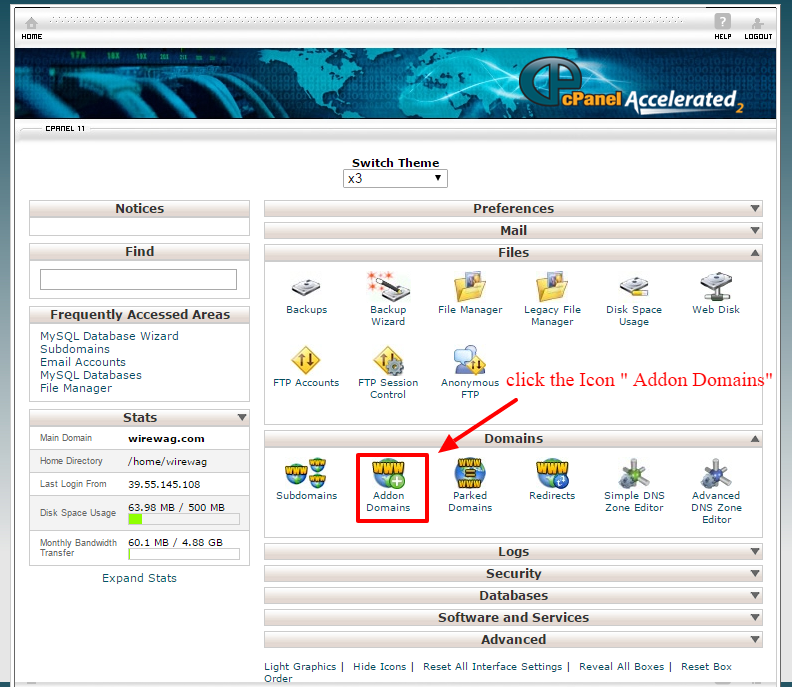 3. Enter the domain name. Make it sure that you already have registered the domain name and its name servers entries already has been set correctly.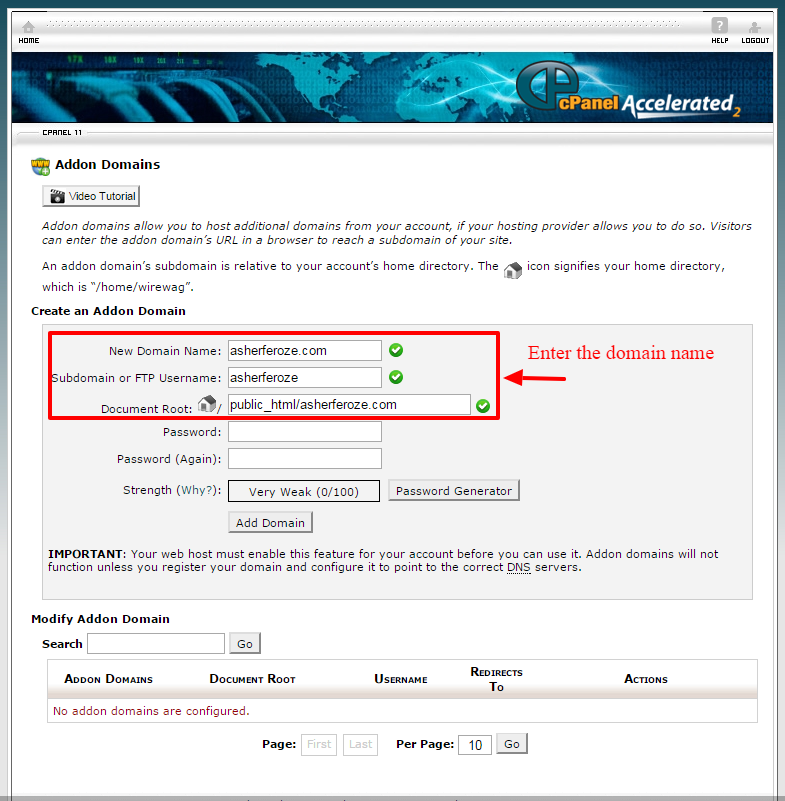 4. FTP user name would be automatically inserted or you can also insert of yours own.
5. Folder for data uploading would be instered by the name of your domain name or you can also alter it you wish.
6. Enter the password and enter it again to confirm.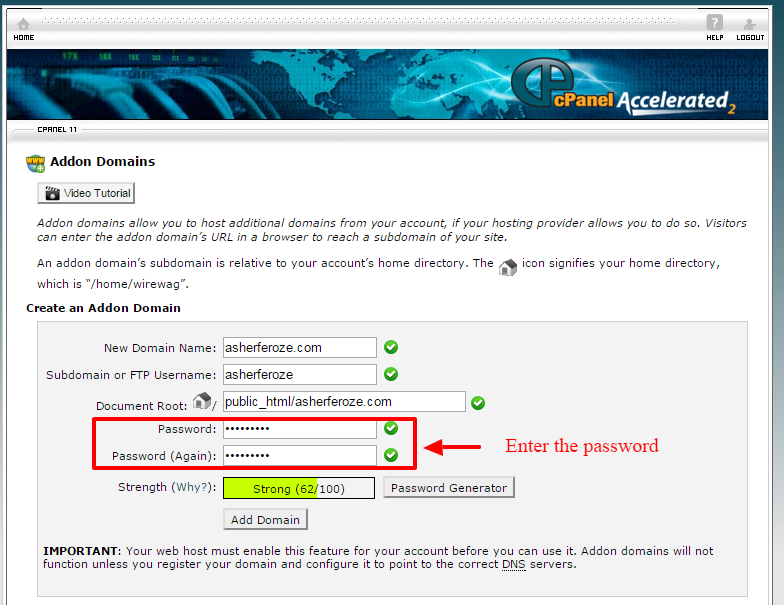 7. click the Add Domain button to complete the process.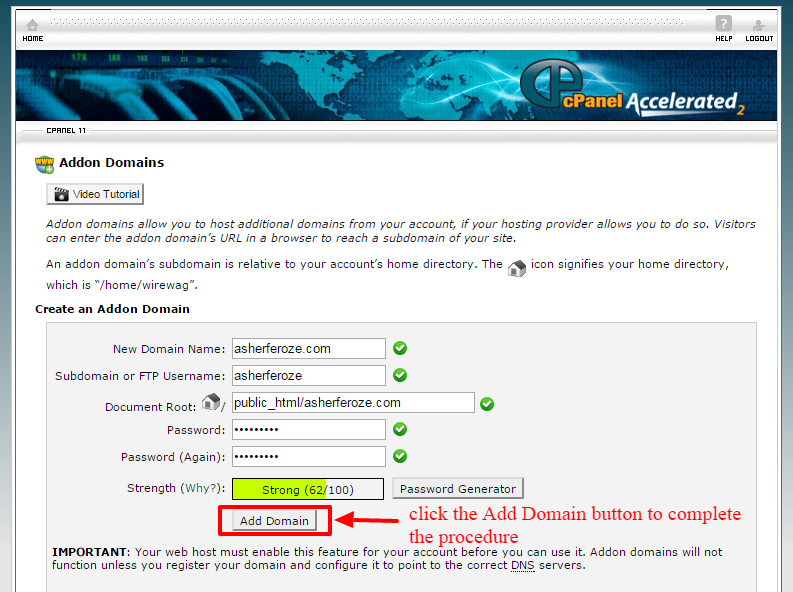 Congratulations now you know how to setup addon domain in cpanel.
I already have prepared a video tutorial for setting up addon domain. You can also check this tutorial for more and easy understanding.